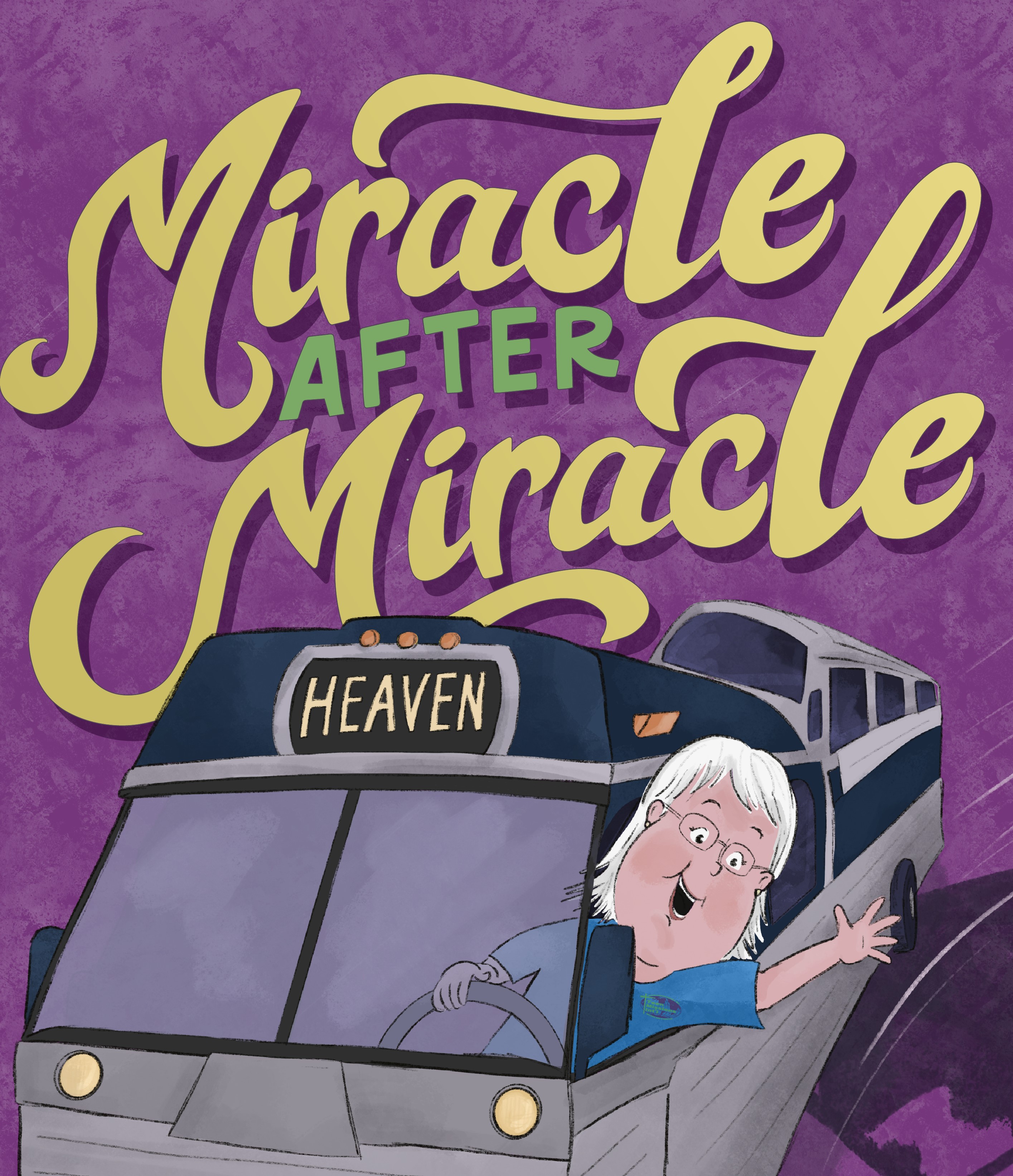 "O LORD, our Lord, how excellent is Your name in all the earth, Who have set Your glory above the heavens!" (Psalm 8:1 NKJV)
WHEN I CONSIDER THE HEAVENS… (Psalm 8:3)
After the global uncertainty of the past two years, moving into a new year is quite challenging. Yet, as I gaze at the heavens with stars twinkling so beautifully against the dark backdrop of night, I know that we serve an awesome God. Though insecurity abounds, the Lord reigns victoriously in the midst of it all.
Although The Haven's guest quarters seemed quiet as 2021 closed, the year brought us 10 missionary families to serve as well as several joyful reunions with family and friends. Most of the first eight months Ann spent editing and publishing Miracle After Miracle: The Story of One Woman's Amazing Journey with God - Linda Wolfe's biography. In September, the Lord provided a month of "rest." Quotes are around that word because an attack of Covid gave us no choice but TO rest. We praise the Lord that all three of us came out of our quarantine, none the worse for wear. As we charge into this new year, I (Ann, along with much help from Bob and Susan) have just completed a fresh edit on Linda's book, included a few photos, and published the second edition of Miracle, now available on Amazon. Please check it out and add a review.
In my devotion times this past week, I've meditated on 1 Samuel 4-7. The word "Ebenezer" which is only used three times in Scripture, stood out. "Then Samuel took a stone and set it up between Mizpah and Shen, and called its name Ebenezer, saying, 'Thus far the LORD has helped us.'" (1 Samuel 7:12 ) I felt like that word, and Samuel's explanation of its meaning, described precisely what God had done over the past year at The Haven. Because of my love for music and hymn history, I knew "Ebenezer" was used in a hymn. So, I pulled out a hymnal and found the familiar phrase "Here I Raise My Ebenezer" in Robert Robinson's 18th century hymn, Come Thou Fount of Every Blessing.
Prayer and Praise…
Prayer Point One: Grounds Maintenance
In November we met for our annual board meeting. During our discussions we realized that we are operating at a deficit due to the $2,000 we spend yearly to maintain the five-plus acres surrounding our three buildings. Even though we upgraded our equipment for greater efficiency, and have done some earth moving to simplify maintenance, we still have annual expenditures that average around $170/ month.
Prayer Point Two: Property Development
When we began our work at The Haven, we outlined several goals for developing the property for ministry. We have seen the fulfillment of these initial goals. First, The Barn. This is the building we lived in while constructing Cheza Shalom. The Barn is now the business and maintenance center (downstairs) and a home for Susan and her two cats, Zeke & Zach (upstairs). As we neared completion of Cheza Shalom, the main guesthouse, we added a shed to store property maintenance equipment. We are blessed to see these first goals (buildings and lawn) accomplished.
Our next goal is to develop a network of walking paths throughout our 26 acres of woodlands (cost: about $4,000 – a generous donation has already come in to cover nearly half this amount). The woodlands provide a perfect setting for a walkway with benches and path markers. Our guests and visitors will find a quiet and safe place to be alone with the Lord. We'd also like to add a children's play area (cost: about $1,000) to provide a safe and enjoyable place for our younger guests.
Prayer Point Three: Safe Haven Baby Box (SHBB)
When we first moved to Gates County we opened our home for weekly prayer meetings. Throughout the years pastors and community leaders have joined us to pray for our community, our nation, and the world. During the last few months of 2021 we asked the Lord to direct us toward a specific need. One day a flyer showed up in our mailbox that seemed to reveal God's direction: the ministry of Safe Haven Baby Boxes (SHBB).
Most states have Safe Haven Laws which give innocent infants a better chance for survival, and mothers in crisis an option to surrender their newborn, free from prosecution. The SHBB provides an anonymous and safe option for both mother and child. The organization also staffs a 24-hour national crisis hotline which provides counseling. This service, launched in 2015, has saved the lives of many newborns nationwide.
Besides raising awareness of the Safe Haven laws, we hope to install the first SHBB this year. (Cost: $10K-$15K to complete this project.) This will service both northeastern North Carolina, as well as southeastern Virginia. The combined estimated population of these areas is over a million (according to the 2018 census). NOTE: For more information about Safe Haven Baby Boxes, go to: www.shbb.org
BACK TO RAISING OUR EBENEZER:
A decade ago as we excavated in order to lay the foundation of our new home, we found a large stone. No telling where it came from or whether it had any significance to my ancestors who once lived on and worked this farm. (Oh, the stories rocks could tell!) We decided to keep it as a reminder of Jesus, the Rock of Ages, Who is laying the spiritual foundation of our ministry. Our stone now has a name and a meaning: Ebenezer. For thus far the Lord has helped us.
We are confident His work here has only begun.