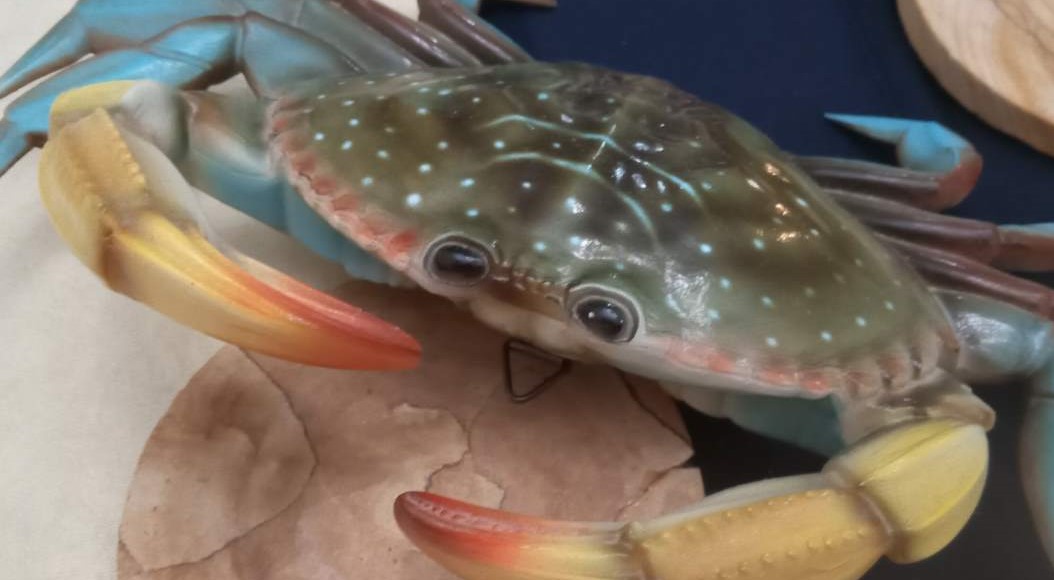 In the late 1980s, I had my first taste of surimi at a Chinese buffet. The dish was touted as "buttered crab." Having been brought up in coastal North Carolina and knowing what crab meat was supposed to taste and look like, my mouth immediately recognized the imposter! The texture was wrong. The taste was questionable. My suspicions were confirmed: this was not real crab meat but fake.
I later learned that surimi was nothing new. It was created by Japanese chefs over 900 years ago to make use of leftover fish fillets. Surimi was introduced in the United States in the 1970s and '80s and quickly gained popularity as a versatile and low-cost crab alternative in dishes like sushi, crab salad, and crab alfredo.
I've seen other imposters during my life's journey. Surimi for me was easy to recognize. Others, like faith, are difficult to distinguish between real and fake. You may have heard the terms "my faith community" or "he's a man of faith" or "she's a woman of faith." But what is meant by those phrases? It seems that when it comes to recognizing real faith, the waters are a bit murky.
The New Testament letter to the Hebrews defines faith as, "… the substance of things hoped for, the evidence of things not seen." (Heb 11:1 NKJV) Following this definition is quite a lengthy list of biblical characters who are examples of people who live by faith." In fact, the author has so many examples in mind that he can only include their names and not what they did.
One such name near the end of the list caught my attention - Jephthah. Curious to find out who he was, I followed the cross-reference back to the Old Testament book of Judges. Jephthah was a Gileadite and was described as a "mighty man of valor." He was initially rejected by his own people. However, Jephthah became a prime candidate as their leader when the Gileadites were in a face-off with their ancient foes, the Ammonites. He was not only a man with grit and integrity as a leader, but Jephthah was also a man who lived by faith.
Jephthah was likely not a perfect man and probably not a perfect leader, but he was no fake when it came to living by faith. He knew he needed God's help. That's real faith. Throughout his six-year reign as judge over Israel, he was not amiss in imploring his Heavenly Father for guidance and help in times of trouble.
I'm challenged by this obscure biblical character who was the "real deal" when it came to living by faith. I hope you are likewise challenged. When we walk by faith, like Jephthah, we are recognizing our need for God's intervention in every situation. This brings to mind the old hymn, I Need Thee Every Hour. The chorus goes like this:
I need Thee, O I need Thee
Every hour I need Thee
O bless me now my Savior
I come to Thee.